Nambiti Hills Private Game Lodge
A wild and wonderful setting to take inspiration from, this 5-star lodge was a true labour of love. The brief was to redesign and redecorate the entire lodge in only three months. With 360 project management, from building renovations to staff training and luxurious 5-star finishes; attention to detail was key as textures, shades, colours and shapes of the surrounding wilderness were reflected in the final design.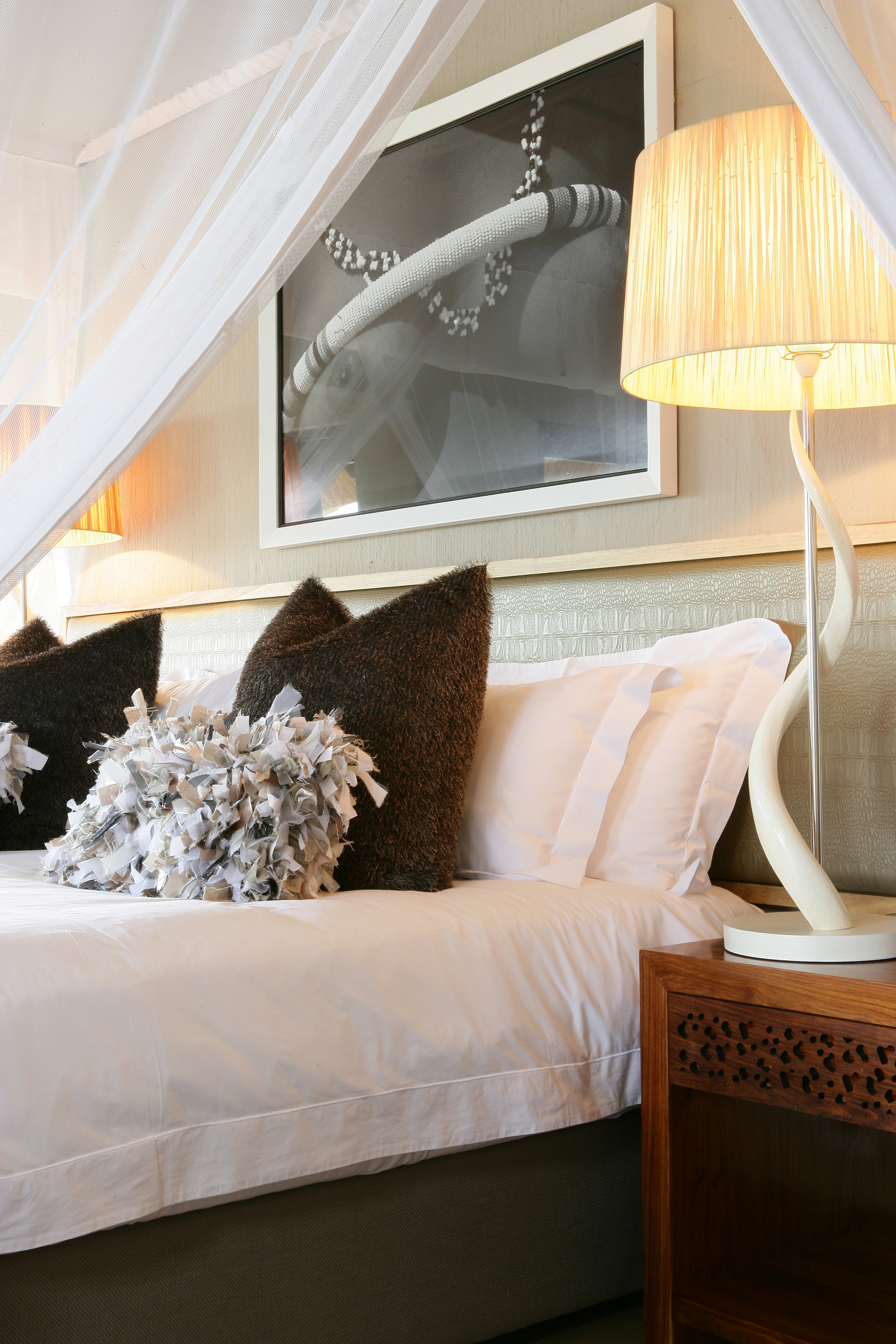 Teremok Lodge and Spa
We met our match with this passionate client who wanted to create a truly unique hotel and spa experience. And the beauty is all in the detail. Eight unique and luxuriously equipped suites ensure a feast of colour, textures, décor and vibrancy offer a pleasant escape for their primary clientele; the traveling business executive. In addition, and far from the clinical white space of a traditional beauty spa, we crafted a vibrant, eclectic space that evokes all the senses.
Buff Beauty Parlour
Vintage boudoir meets pop candy in this delightful creation of what can only be described as a wonderland for the senses. A Beauty Parlour with a difference, customers are transformed into an eclectic carnival of colours that both contrast and complement each other, from the moment they enter. Every wall is a feature and every single space has been crafted using a mix of textures, icons and imagery that all help to tell a wonderfully wacky story.
Franks Bar
We were inspired to create an authentic bar and bistro with function, simplicity and style.
The design and materials used for Frank's bar reflect the owners' passion for authenticity- not only excellent food but the finer details that add to one's holistic experience.
The design details range from ornate ceiling boards and a beautiful stain glass window to the custom designed wire lights. The shelving used for the bar as well as the table and chair legs were made from recycled plumbing pipes which give the bar a raw and rustic look. The contrast created between the rustic wood and metal versus the plush leather couch makes this bar truly appealing.